Daily Busan
Busan is the nation's no. 1 nighttime destination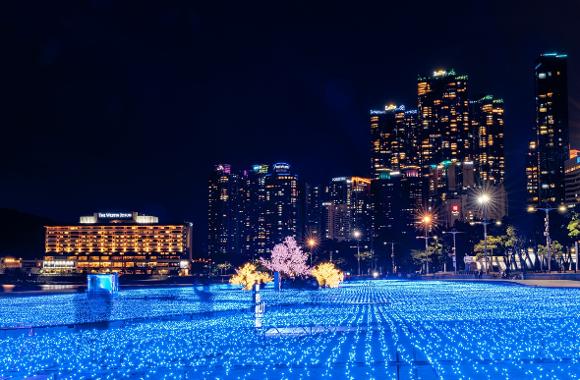 source: visitbusan.net
Busan Metropolitan City proudly announced that eight locations across the city have been selected for the "Top 100 Nighttime Attractions in Korea" (대한민국 밤밤곡곡 100선), a list of must-visit places compiled by the Ministry of Culture, Sports and Tourism and the Korea Tourism Organization.
The central government is running a campaign to discover and promote nighttime attractions across the nation. Each region in the country recommended its best local night tour spots. Then, a panel of tourism experts evaluated each site and selected the top 100 locations.
Busan's eight attractions are the most in any one area. The select tourist spots offer stunning night views and delightful experiences:
- Gwangbok-ro Winter Light Tree Festival and Busan Diamond Tower in Yongdusan Park
- Gwangalli M Drone Show
- Dadaepo Sunset Fountain of Dreams
- Moonlight Galmaet-gil Trails
- Midnight Dinner Cruise
- Busan International Fireworks Festival
- Seomyeon Light Festival and Jeonpo Café Street
- Haeundae Light Festival
The city has developed its nighttime offerings since the central government designated Busan as an area specializing in night tourism. These efforts have resulted in amazing experiences for citizens, such as the "Starry Night in Busan Candlelight" concert at APEC Naru Park and the nightly festival at Yongdusan Village.
Why don't you enjoy an unforgettable time with your loved ones under the starry night in Busan to close out the year?
To learn more about Busan's nighttime attractions and upcoming events, visit the official Instagram account of Starry Night Busan.
◎ Instagram: @starry_night_busan