Daily Busan
Busan is for all the dogs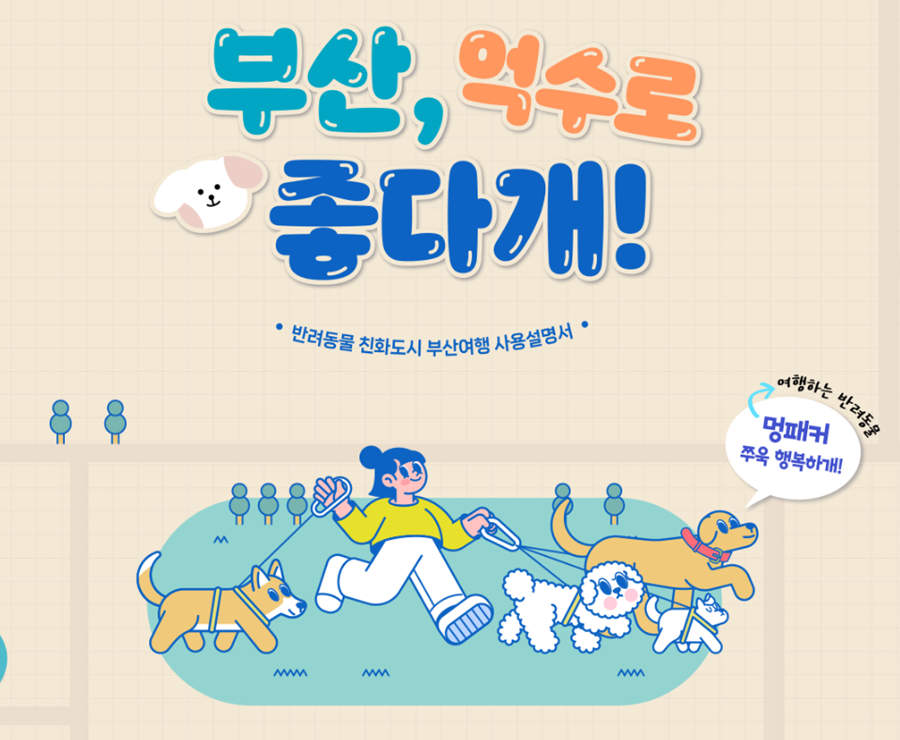 source: visitbusan.net
The website Visit Busan, which provides tourism information about Busan, launched a new travel guide for pet owners.
"Travel to Busan With Your Pooch" introduces Busan as a pet-friendly city. The guide provides tips and instructions on enjoying the city with your best friend.
With the number of pet owners in Korea now over 10 million, the tourism industry must accommodate our four-legged friends.
"Travel to Busan With Your Pooch" introduces tourist destinations and programs that pet owners can enjoy with their pets. Highlights include APEC Naru Park, yacht tours from Suyeongman Bay Yachting Center and the Songdo Marine Sea Car.
Pets Go Travel, a travel agency specializing in tour programs for pets and their owners, and Petel, an online platform introducing pet-friendly accommodations, provided information for the guide. The companies also helped craft a "petiquette" guide for practical do's and don'ts when traveling with a furry companion.
In addition, Visit Busan is publishing the webtoon "Let's All Chacha." The story centers around Cha Do-hyeon, a man cursed and turned into a dog by an evil shaman. Do-hyeon must travel around Busan and complete missions to change his destiny! Follow along every Thursday as Do-hyeon visits the city's most popular tourist attractions.
Along with the webtoon, the city has launched a new "Let's All Chacha" mobile game. Play as Chacha the dog and collect the seven marbles around Busan's seven beaches. Busan is holding a promotional event for the game and webtoon until Nov. 30. Participants can win a variety of great prizes.
Go to the Visit Busan website for more information on "Let's All Chacha" and "Travel to Busan With Your Pooch."
◎ Visit Busan: https://www.visitbusan.net/index.do?menuCd=DOM_000000202015000000