Daily Busan
A conversation with the head of the International School of Busan

source: ISB
The International School of Busan, located in Gijang-gun county, opened in September 1983, which makes it the oldest foreign school in Busan. This year, the school celebrates its 40th anniversary! Now, the school provides high-quality education and growth opportunities for 350 students from 30 countries and the local community.
Daily Busan interviewed the head of the school, Simon McCloskey. Mr. McCloskey shared his thoughts on Busan's "English-Friendly City" initiative and ambition to host the World Expo 2030.
Q. How do you feel about ISB's 40th anniversary?
A: We are very excited. We feel that we are in a very positive situation at the moment. Our enrollment is growing, and we are very pleased with our academic performance and the well-rounded education we offer here at ISB. We have an excellent group of teachers and students, and a wonderful community. So, we are very much looking forward to celebrating the 40th anniversary on September 27th.
Q. What does the school teach about the history of Busan or Korea?
A: All of our students learn the Korean language. They also learn about Korean culture, history, geography, traditions, politics, and sociology. It's an integral part of our curriculum. We have international students here, and we want them to have a global education, but we also want them to understand, respect, and appreciate Korean culture.
Q. What do you think about Busan's "English-Friendly City" policy?
A: Obviously, first and foremost, it's important that Hangul and the Korean language are taught and respected by international students. We want to emphasize the significance of that. However, it's very helpful for us if there are translated signs when we might have difficulty finding our way around. If Busan is looking towards World Expo 2030, then some level of English will be very helpful for people. I think from our perspective, with an international community, to have an international event in the city would be fabulous. So we hope that the city is successful in its bid to host the event.
Q. One of City Hall's goals is to make Busan a place where people want to live. Do you think Busan is doing well in this area?
A: Part of my job is to recruit international teachers to come to Busan to work. We don't have any difficulty recruiting teachers because Busan is such a fantastic city to live and work in. It's a dynamic city with a wide range of activities. I think it's a place where you can enjoy a very high quality of life. It's safe and clean. There's excellent transportation networks, restaurants, cultural events, museums, art galleries, and we also have nature and the coast right on our doorstep. What's not to like!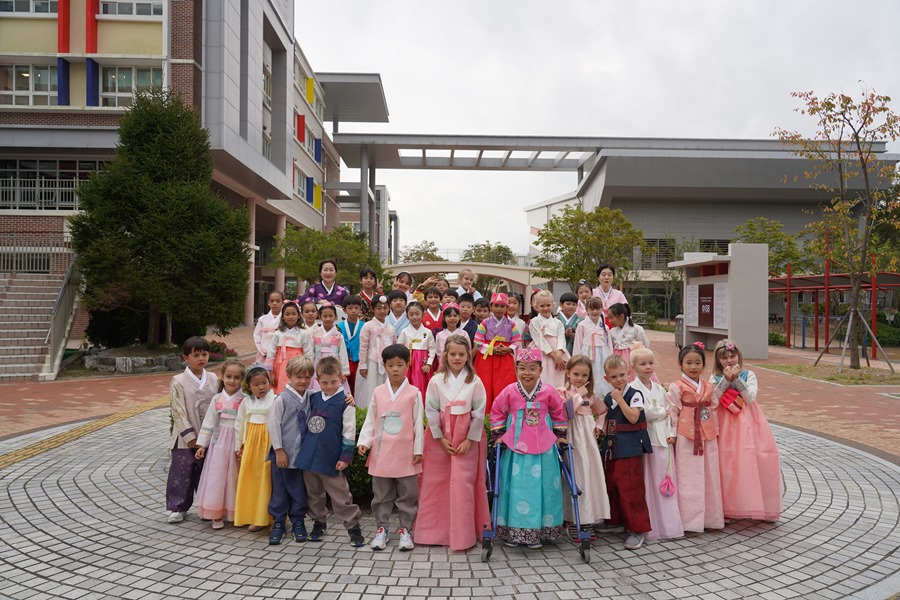 ■ International School of Busan (ISB)