Daily Busan
28th BIFF returns on Oct. 4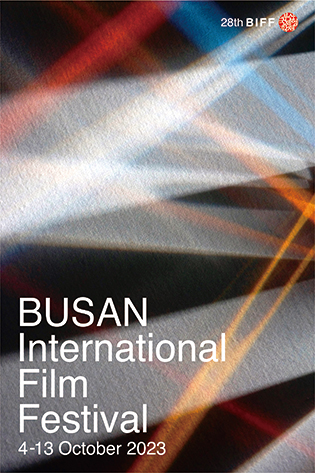 source: biff.kr/eng/
The 28th Busan International Film Festival will take place from Oct. 4 to 13 at cinemas citywide.
This year's festival host is acclaimed actor Song Kang Ho. Song is one of the most prominent figures in world cinema. He starred in the Oscar-winning film "Parasite," and won the Best Actor award at the 75th Cannes Film Festival for his role in the film "Broker."
Chow Yun Fat, the "Big Brother" of Hong Kong cinema and internationally renowned actor, will be feted as this year's Asian Filmmaker of the Year. He will be honored during the festival's opening ceremony. In addition, a collection of his films will be screened as part of this year's Special Program Focus.
Other stars expected at this year's BIFF include French filmmaker Luc Besson, Chinese actor Fan Bingbing, American actor John Cho, and Korean actors Song Joong-ki, Youn Yuh-jung and Han Hyo-joo.
Tickets for the opening and closing ceremonies, as well as to the Asia Contents Awards and Global OTT Awards ceremony will be available to the public at 2 p.m. on Sept. 22.
Visit the BIFF's official website for information on purchasing tickets to the week's events and film screenings.
※ 28th Busan International Film Festival, Oct 4 to 13
◎ Website: biff.kr/eng/
◎ Instagram: @busanfilmfest
◎ Facebook: facebook.com/busanfilmfest/
◎ Ticket: ticket.biff.kr
◎ Locations:
• Busan Cinema Center: 120 Suyeonggangbyeon-daero, Haeundae-gu
• CGV Centum City: 35 Centum nam-daero, 7F, Haeundae-gu
• LOTTE CINEMA Centum City: 59 Centum nam-daero, 8F, Haeundae-gu
• LOTTE CINEMA Daeyoung: 37 BIFF Gwangjang-ro, Jung-gu
• KNN Theater: 30, Centumseo-ro, 1F, Haeundae-gu