Daily Busan
Join the Bada Run and race along the Haeundae coast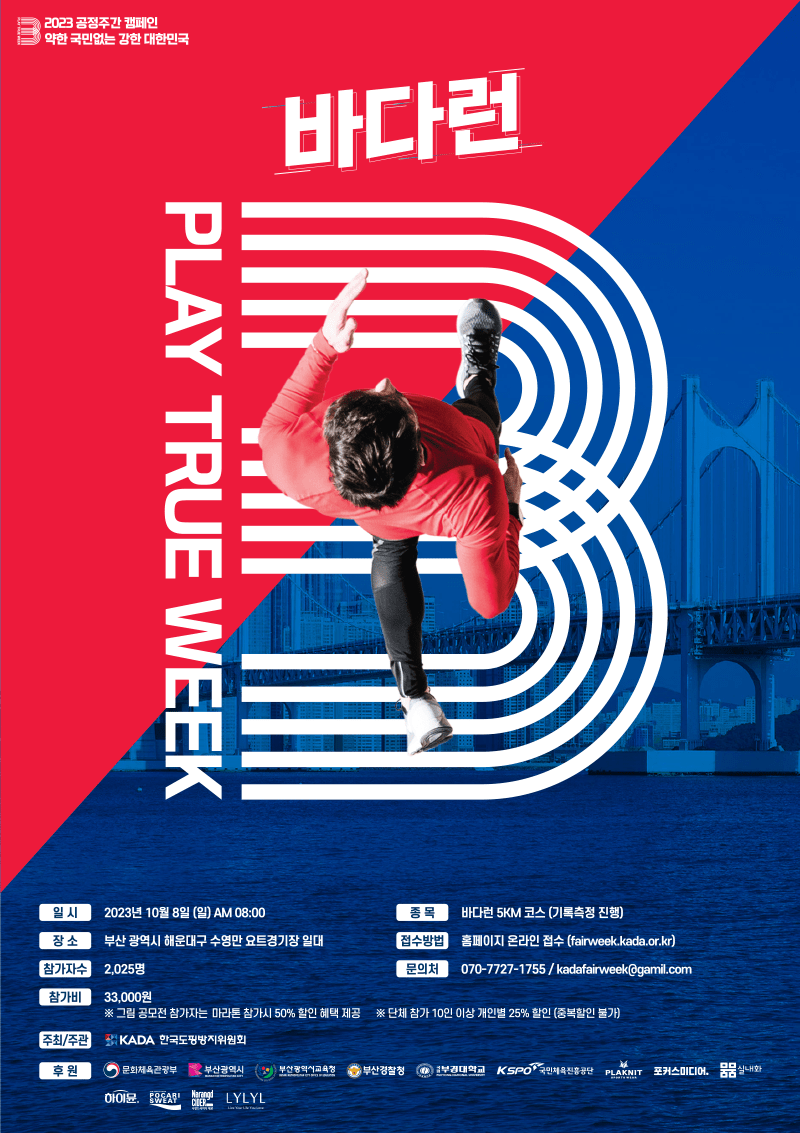 source: fairweek.kada.or.kr
The "Bada Run" will occur on Oct. 8 at the Suyeongman Bay Yachting Center in Haeundae-gu district.
Participants can enjoy stunning views of the ocean during the race. The 5km course begins at the Suyeongman Bay Yachting Center, hugs the coast around Marine City toward Dongbaek Island before circling back.
The race is sponsored by the Korea Anti-Doping Agency to promote fair competition in sports and is part of the KADA's 2023 Fair Week Campaign.
Registration for the event costs 33,000 won and includes a race t-shirt, a pair of socks, a race bib and a participation medal. Early bird registers will also receive a pair of comfy indoor slippers. Groups of more than 10 people can receive a 25% discount. Minors must be accompanied by an adult.
The KADA is also hosting a drawing contest to raise anti-doping awareness. People who participate in the drawing contest and the 5k race will receive a 50% discount on the registration fee.
People can register for the race and drawing contest at the official website of the 2023 Fair Week campaign website.
※ "Bada Run," Oct. 8
◎ Website: 2030 Fair Week Campaign (fairweek.kada.or.kr)
◎ Suyeongman Bay Yachting Center: 84 Haeundaehaebyeon-ro, Haeundae-gu
◎ Reservation: fairweek.kada.or.kr/apply/index02.php