Views
Have a cup of tea with one of the best views in Busan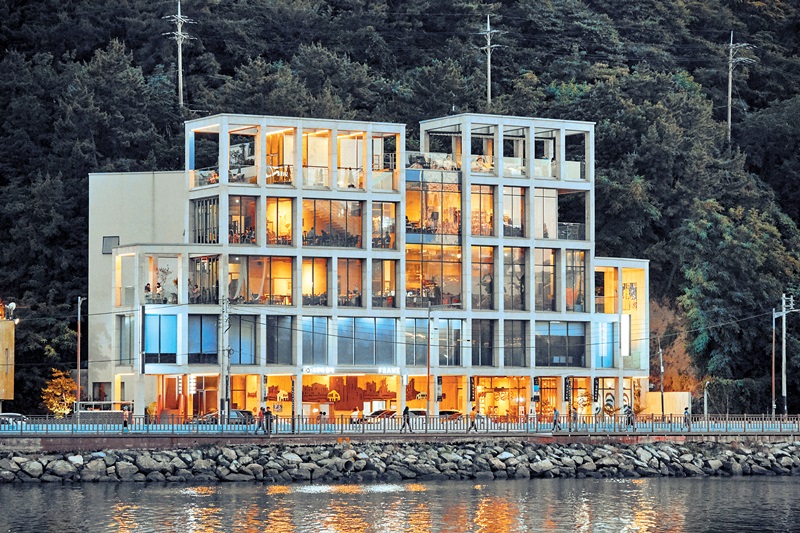 - 출처 및 제공 : Seonghoon Kwon
If you're feeling a little warm from walking along the Suyeong River among the Manhattan-like skyline of Centum City on a hot summer afternoon, it might just be time for a tea break. Look for a unique rectangle-patterned concrete structure encasing a glass building for Cafe Afternoon Tea, selected by a citizen's survey as one of the top 35 most romantic cafes in the city. Here you can enjoy the comfort of delicious coffees and traditional teas while taking in a breathtaking view.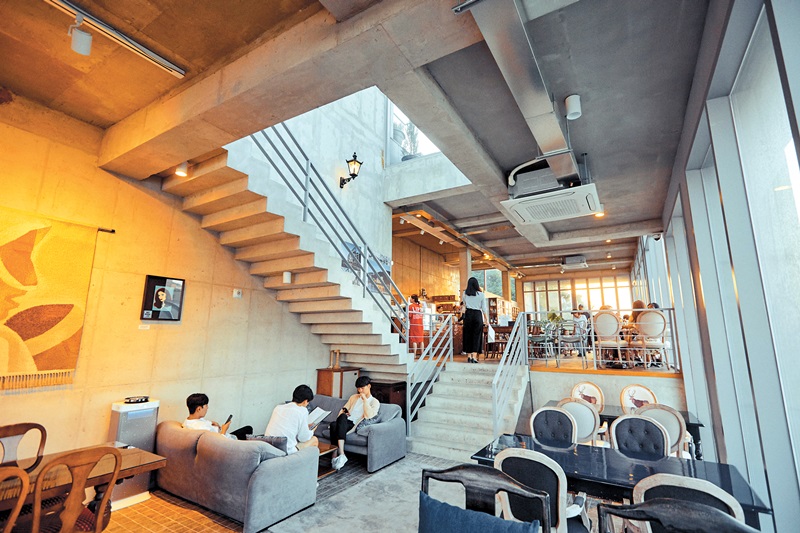 Cafe Afternoon Tea is on the third and fourth floor of a distinctive building which won a local architectural prize last year. You will spy a notice in front of the elevator telling customers who want coffee to go to the third floor, while instructing those who desire tea to continue to the fourth floor. Entering the cafe, it's impossible not to notice the vast Suyeong River flowing between you and Centum City's skyscrapers. The windows stretch around the cafe and the tables are arranged to make the most of the view, so whether indoors or out, a good seat shouldn't be too difficult to find.
If the weather is good, you can go up to the rooftop after ordering your drink (no food is allowed, however) and make use of the comfy and cozy lounge area. The roof provides a spectacular view of the city and is cutely decorated with sofas, chairs and tables; everything you need to enjoy a refreshing drink on a hot day. If the weather takes a turn for the worst and gets a little chilly in the evening, you can continue drinking your warm beverage wrapped with a blanket.
With a wide selection of modern coffees and traditional teas as well as mouthwatering desserts, a fabulous view, relaxing music and aromatic fragrances, Cafe Afternoon Tea is a summer destination in and of itself. Various types of tea cost 8,000 won, while a cup of Earl Grey is 6,500 won. The cafe is wonderful to visit during the day, but the late afternoon just before the sunset is the best time to come around for a cup of something hot and to plop down on the rooftop sofa.
● Address: 243, Millaksubyeon-ro, Suyeong-gu.
● How to get there: Cross Suyeonggang River Bridge from Centum City and Turn left. Walk along the riverside for seven minutes.
● Hours: 10:30 a.m. to 11 p.m. (Sunday through Thursday) and 10:30 a.m. to midnight (Friday and Saturday)