Views
Hadan's Pierrot Shopping lives up to its name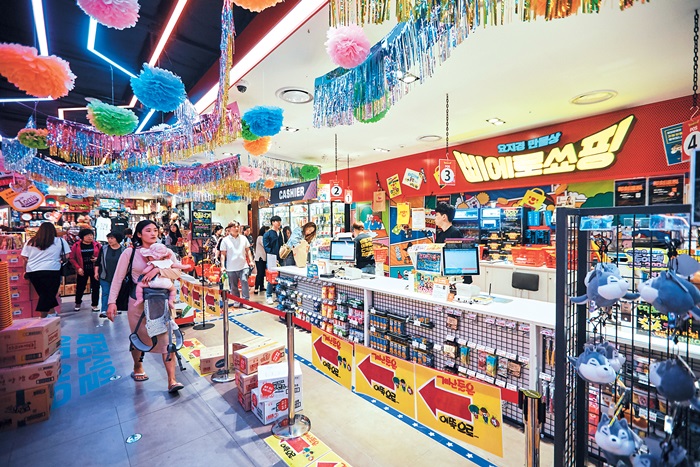 - 출처 및 제공 : Seonghoon Kwon
Hadan-dong (neighborhood) doesn't get quite as much attention from citizens and residents as areas like Gwangalli or Haeundae, but a brand new shopping center in the area is turning heads. Located a mere five-minute bus ride away from the Museum of Contemporary Art, the brand new Pierrot Shopping is adding to an ever-growing list of things to do in Hadan.
Pierrot Shopping is appropriately named after a clown character of the same name, because it is designed to be a place that is both fun and crazy. It sets out to provide a space for people to visit without really needing to shop, though that is, of course, still something to do. With plenty to buy, lots to see and loads of wackiness to go around, Pierrot Shopping is certainly a one-of-a-kind place. Let's take a look at why it's been gaining more and more popularity on social media.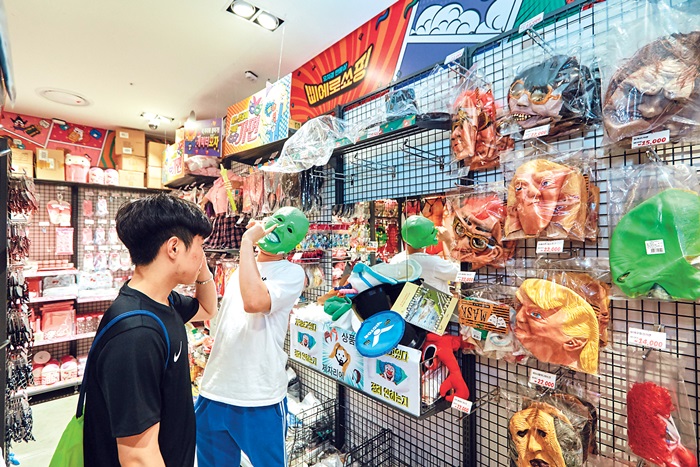 What makes it different
As soon as you arrive at the mall, you may immediately realize that it's unusual. Colorful decorations on the ceilings are impossible to miss, and Korean pop songs from the 1980s fill the atmosphere as employees and customers shuffle around working, browsing, purchasing things and enjoying themselves.
If you are at Pierrot Shopping in order to actually buy things, then by all means go ahead. That being said, you may find it difficult to find the items you're searching for, and you may have a hard time getting the employees to help you look for them. This is due to one of the things that makes Pierrot Shopping distinct from other malls: Pierrot Shopping does not organize their products as well as you might assume. In fact, the backs of the uniforms that the employees wear openly say that they don't know where anything is.
But the lack of organization is all part of the humor of the establishment and can be looked at as an amusing way to make customers walk around the aisles, discover things on their own and enjoy themselves. Like an intrepid trekker in a silly jungle, you'll be on your own.
Be aware though, that the joke continues, and the place sometimes makes their aisles too narrow for people to pass each other easily. This may mean that you will have to once again traverse and go around all aisles just to get to one specific location that you're searching for.
Pierrot Shopping encourages their shoppers to enjoy themselves in other ways, too. Towards the side of a cash register, you may notice a section that sells amusing t-shirts and masks of various people, animals and monsters, complete with a photo zone for people to take fun pictures of themselves or of their friends.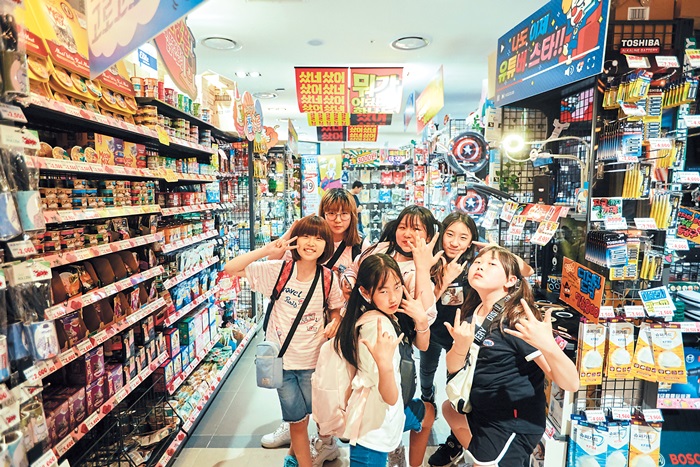 It's not just a madhouse, though
Being a mall, Pierrot Shopping is, of course, still a place where people can buy things. Though intentionally disorganized and scattered, the mall sells home appliances, items for the kitchen, food, cosmetics, clothes, toys and more. If you get tired of being indoors, the 18th floor provides a scenic rooftop garden. Overall, Pierrot Shopping is a place to shop as well as play and is a mall for people to enjoy themselves without feeling pressured to make purchases.
● How to get there: Hadan Station (Metro line 1), exit 3 or 5. Go to the Art Malling building.
● Hours: 10:30 a.m. to 10 p.m.