News
Are you experienced?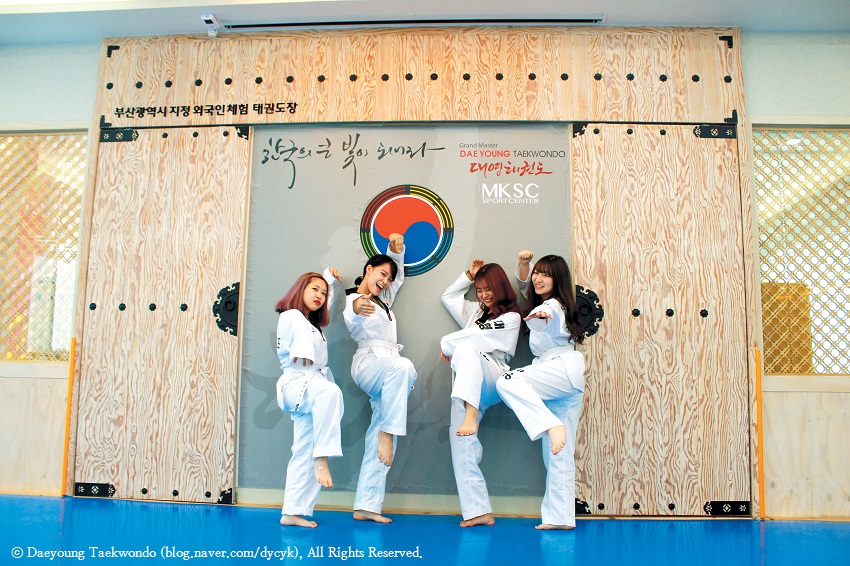 Foreign tourists strike a pose at the Daeyeong Taekwondo Center.
For first time foreign visitors, just being in Korea is incredible. You're here! Not many people can say that! Everything around every corner is so new and interesting!
But, eventually, the "new" and the "interesting" become "routine." That's when it's time to get experienced.
Busan offers a number of great cultural experiential programs. Whether your flavor of fun is meditation, martial arts, making fishcakes or making alcoholic beverages, there is bound to be something that will rekindle that old flame of discovery when the newness of a new country begins to wane. Come with Dynamic Busan this month as we experience them together.
>> Related story on pages 4-5