News
One Asia Festival confirmed for October return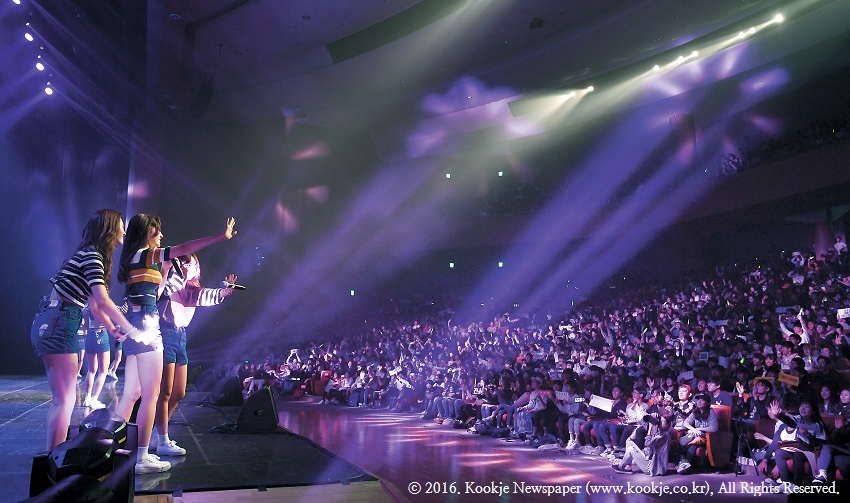 K-Pop group I.O.I. on the festival stage.
 The Busan One Asia Festival, the city's biggest event to promote Korean popular culture, will return for nine days starting Oct. 20, the city and Busan Tourism Organization recently announced.
 Popular K-Pop performers EXO and Red Velvet are two of the earliest official participants to be announced. "Together in Busan" is the theme of this year's celebration of all things "hallyu," which means "Korean Wave." Visitors can expect to experience not only K-Pop concerts but also other events that will highlight both Busan and Korea. Last year, the Busan One Asia Festival hosted almost 260,000 fans, including 32,000 fans from other countries.
 The event's opening ceremony is scheduled to take place at Sajik Busan Asiad Main Stadium, with performances also planned for Busan Citizens Park and Gunamro, in Haeundae. As happened in 2016 and 2017, organizers expect the festival to bring many Korean music and culture fans from neighboring countries to Busan for the big event including from China, Japan, Taiwan, Vietnam, the Philippines and more.
 Attendees can again expect there to also be food tasting booths, cosmetic experience booths, as well as local art and culture presentations. Customized tourist product packages are planned, which organizers hope will allow foreign visitors further enjoyment in Busan and Korea.
*Ongoing updates for the festival will be found on the official homepage, bof.or.kr, which is currently under renovation. Or, send a message through Facebook at "Busan One Asia Festival."