Life
Learn Korean in 2018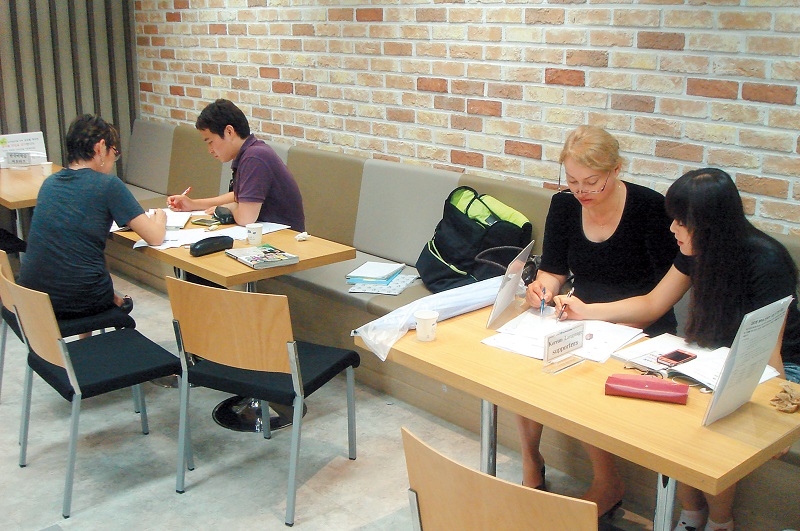 Extra Korean tutoring is available, as well.
 Do you want to learn the Korean language in 2018? Let the Busan Foundation for International Cooperation help make sure this is a resolution you keep.
 The BFIC is once again offering classes at its Yeonsan-dong (neighborhood) offices in the National Pension Services building, across from city hall. The 15-week program runs from March 5 to June 15, with level placement tests to be conducted Feb. 21 through 23. Any foreign resident interested in learning the Korean language and has been living in Korea more than three months is invited to register. Proper identification is required.
 Levels will be determined based on the placement tests, with up to 30 students per class. Classes will be offered in the mornings and evenings once or twice every week, depending on level placement.
 A 10,000 won course fee includes a "cultural experience" class as part of the course. Books must be purchased for an additional fee. Tuition fees must be paid by the first day of the course. Certification based on a satisfactory attendance rate will be given to students at the end of the 15-week program.
- Location: Busan Global Center, on the 13th floor of the National Pension Service building, 1000, Jungang-daero, Yeonsan-dong, Yeonje-gu
- How to get there: City Hall Station (Metro line 1), exit 2. Walk straight until you see the National Pension Service building.
- Information: bfic.kr/new/english or call 1577-7716 for assistance available in English.