Life
Repetition and Difference About Time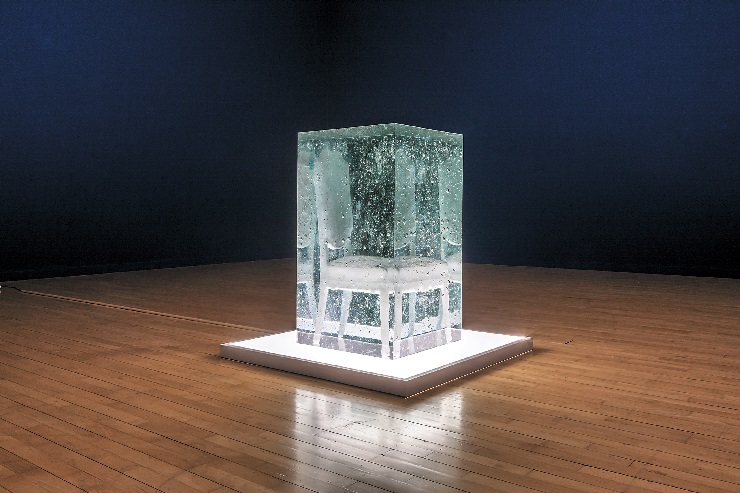 Human's relationship with time is complicated and has been the subject of countless artworks. One art exhibition detailing with this complex topic is currently ongoing at the Busan Museum of Art. A showcase displaying the works of several artists entitled "Repetition and Difference: About Time," began on March 15 and will run until June 23.

The title of the exhibition originated from a concept by Gilles Deleuze, a French philosopher, as well as five korean artists including Sun Gi Park and Japanese artists Tatsuo Miyajima and Aiko Miyanaga. The exhibition provides an artistic space for visitors to think about time from different perspectives, as well as humans' relationship with time itself.

One particular work by Tatsuo Miyajima consists of a steam locomotive running on 12 meters of rails. The numbers from 1 to 9 turn on and off and symbolize the reincarnation of life, with the railroad representing the revolution of time, which in turn unites the world.

Artist Aiko Miyanaga created a chair with naphthalene, a chemical compound which naturally evaporates in the air. The work has innumerable air bubbles in its transparent synthetic resin, which displays the exact moment of the naphthalene's disappearance. It is, in fact, a kind of artificial fossil. All this and more, now being exhibited at the Busan Museum of Art.

Entrance Fees: 3,000 won for adults, 2,000 won for those under university age
Hours: 10 a.m. to 6 p.m. Tuesday, Wednesday, Thursday and Sunday and 10 a.m. to 9 p.m. Friday and Saturday.
How to get there: BEXCO Station (Metro line 2), exit 5. Go straight ahead for 100 meters. The museum is ahead.