Life
DaVinci in Gijang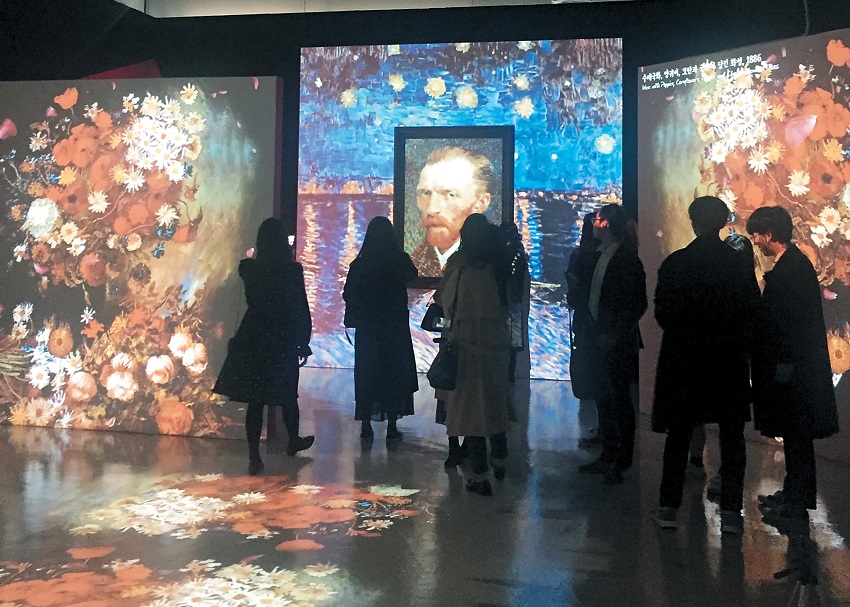 The Van Gogh exhibit is now open.

The Convergence art gallery, which recreates integrated images, lighting and more from famous works is now open in Gijang. Busan Bon DaVinci Square is located opposite the Lotte Outlet Mall Dongbusan. Its "Van Gogh Village" which is on exhibition now is getting lots of buzz. Van Gogh Village is a collection of the works of the famous impressionist painter Vincent Van Gogh. These are presented through a variety of media technology, which helps present these familiar works in whole new ways. The current theme of this exhibition is Van Gogh's dream village of artists.
The works of Van Gogh throughout his life are on display, from the first time he started to draw through to his last known works before his death by suicide in 1890. Nearly 350 of his works are present at the exhibition.
-Admission: 15,000 won for adults, 8,000 won for children
-Address: 98, Gijanghaean-ro, Gijang-eup, Gijang-gun
-Hours: 11 a.m. to 8 p.m. (last entry at 7 p.m.), daily. Closed Mondays; 11 a.m. to 9 p.m. on Culture Day, which is the Wednesday during every last week of the month.