Enjoy Busan
Busan One Asia Festival takes stage for unforgettable week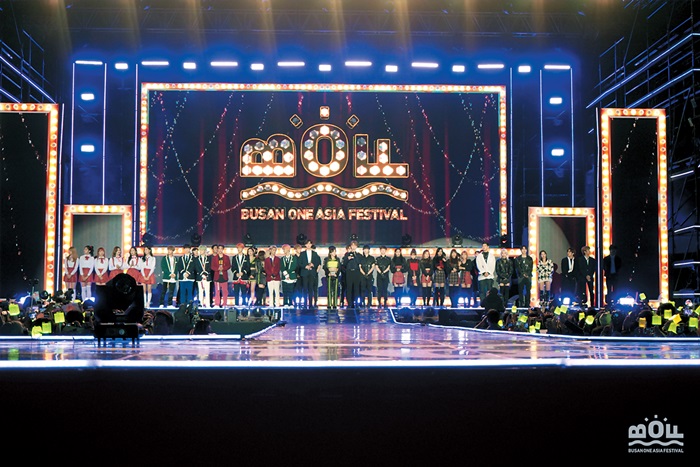 (Picture : BOF is a Korean Wave entertainment festival where people can have fun with K-Pop and K-Beauty.)
The 2019 Busan One Asia Festival will be held around Busan, from Hwamyeong to Haeundae. Established acts and rising stars are all set to take center stage. In 2016, BTS electrified the city with their performance at the first event.
The largest festival in the Korean Wave will hold seven days of exciting events from Oct. 19 to 25.
The Busan One Asia Festival (BOF), the largest cultural event of its kind, is an integral part of the international popularization of Korean culture, and it is returning to the city for a week of pop music and fun. About 270,000 visitors are expected to participate, which is a higher visitor count than what is expected for the Busan International Film Festival (around 160,000), and G-Star (250,000). Of the 270,000 visitors, approximately 200,000 are expected to be foreigners coming to see their favorite K-Pop acts.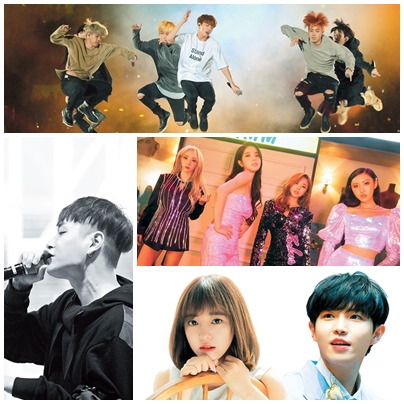 (Picture : Top - BTS in 2016 performance, Left - Simon Dominic, Middle - Mamamoo, Bottom - Kim Sejeong and Kim Jaehwan)
BOF is a platform for the biggest names in K-Pop today. Mamamoo, Itzy, GFriend and Busan native Simon Dominic are scheduled to perform, in addition to many others. The festival is also where artists can begin to gain fame outside of Korea. BTS performed at the inaugural BOF in 2016 and have since ascended to the top of the international music world.
K-Pop Concerts
The two main performance attractions of BOF are the K-Pop Concert and the Family Park Concert, both of which will be held at Hwamyeong Eco Park in Buk-gu (district) for the first time. Kim Jaehwan and Kim Sejeong have been designated as MCs. Kim Sejeong, formerly of I.O.I and currently the main vocalist of Gugudan, has appeared on different entertainment programs and even has some acting credits to her name. Kim Jaehwan began his career as a solo artist in May this year by releasing his EP "Another" after the disbanding of Wanna One.
Hwamyeong Eco Park will also hold the Family Park Concert on Oct. 25. K-Pop stars Lovelyz, Stray Kids and JBJ95 will perform, but there will also be performances of film soundtracks, acapella, popera, break dancing and more. It is a family-friendly event.
▷ How to get there : Hwamyeong Station (Metro line 2), exit 1. Turn right on Hwamyeong-daero and walk straight for 10 minutes until you reach the park.
Hip Hop Mashup Concert
The Busan Cinema Center hosts the BOF Hip Hop Mashup Concert on Oct. 20. Featuring hip hop artists and EDM DJs, this is one of the festival's most anticipated events. It will bring big-time acts Simon Dominic, Punchnello, Hoody and more to the stage.
▷ How to get there : Centum City Station (Metro line 2), exit 12. Turn right around Shinsegae Department store and go straight for five minutes.
Idol Fan Meeting
Fans will have the opportunity to meet all of their favorite idols at F1963 in Suyeong-gu on Oct. 21 and 22. The event will feature a photo exhibition and merchandise. Certain stars will be expected to show up, but it is believed that some celebrities will come to the meeting unannounced, so don't be discouraged if whom you want to see is not listed.
▷ How to get there : Mangmi Station (Metro line 3), exit 2. Turn around and turn right on Beon Yeong-ro and walk for 10 minutes. Or, take the Suyeong-gu 2 village bus or bus 54 and get off at F1963 stop.
BOF Land
BOF land will run for the festival's duration at at the Haeundae Cultural Plaza on Gunam-ro in Haeundae. It is another space for fans to enjoy themselves with K-Pop performances, exhibitions and cultural experiences.
▷ How to get there : Haeundae Station (Metro line 2), exit 3 or 5.
For more information on BOF, visit the official website at bof.or.kr.